The Greyline in detail
The Greyline represents enjoyment as a holiday is meant to be. The exterior and interior are both stylish and functionally perfect, and the driving characteristics are a true pleasure.
Fixed roof, uniquely silent in case of precipitation

Max. permitted mass from 1500 kg

673 cm x 231 cm x 259 cm (LxWxH)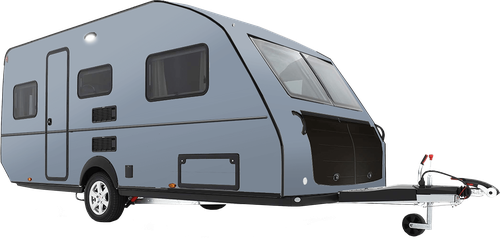 Highlights
Cleverly designed with a "floating" roof that muffles the sound of rain and hail. The use of polyester makes this caravan weatherproof
Headroom 195 cm
With the fixed 'floating' roof, there is a standing height of 195 cm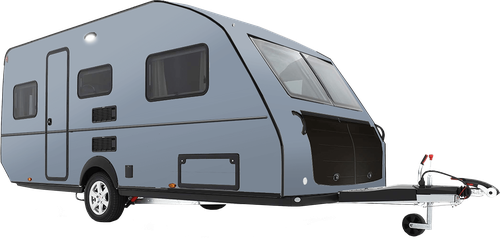 Weatherproof polyester
The front and rear wall as well as the drawbar flaps are made of polyester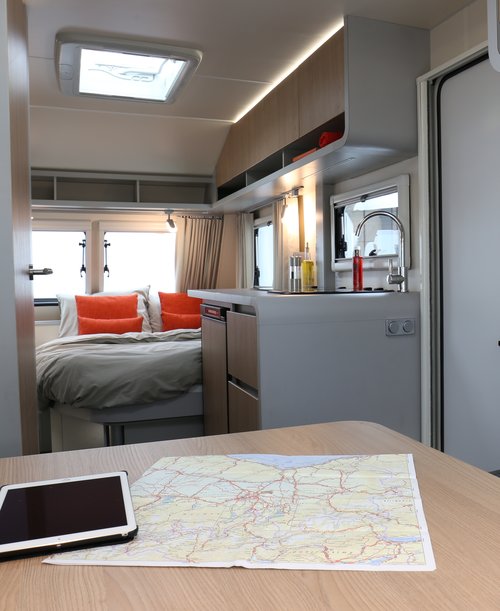 Superior camping
Elegance and class
Welcome to the world of a luxury touring caravan that offers space and comfort. Made for long holidays in far-off places. A paragon of tasteful design, inspired by opulence and luxury, created with elegant lines. Every detail contributes to the stylish and contemporary design.

Quality in every detail
The spacious interior has been optimally designed with practicality in mind. Experience the spacious seating area, a kitchenette of considerable size, luxurious sanitary facilities, plenty of practical storage space and two comfortable bed layouts.

It is the details in the interior of the Greyline that give it that extra touch of luxury and comfort. With the Greyline, there are few wishes left unfulfilled.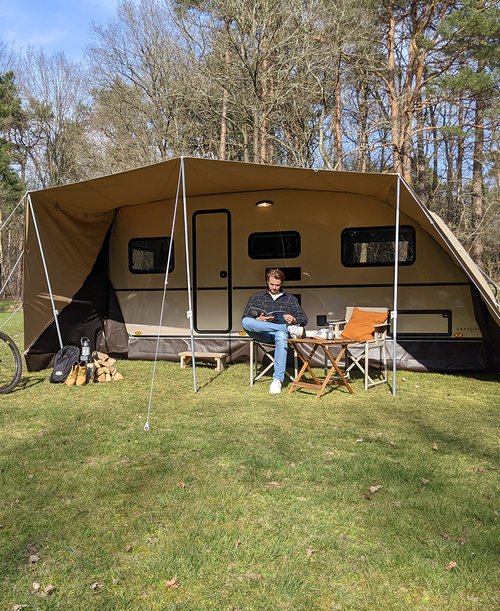 A real pleasure
Embarking on a journey with the Greyline is a true pleasure. The exterior and interior are both stylish and functionally perfect.
The driving characteristics are optimal and the Greyline is equipped with the latest technical conveniences. With the Greyline, customisation is taken to a higher level.